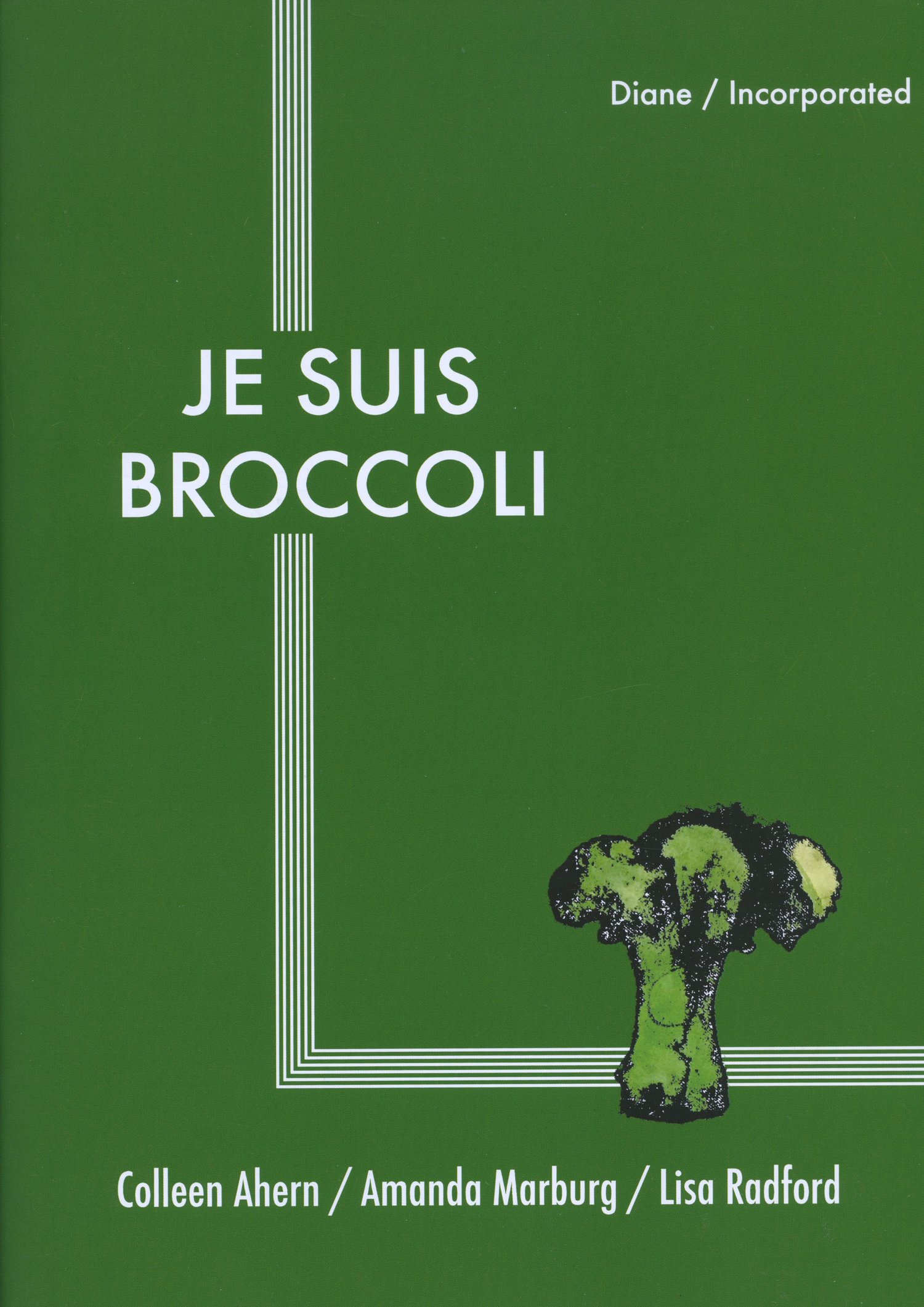 Je Suis Broccoli - Colleen Ahern, Amanda Marburg and Lisa Radford
Catalogue for "For You Broccoli" originally exhibited at Sutton Gallery, Melbourne, September 2019.
"The 18th-century painter, Thomas Gainsborough, used broccoli in his landscape models, and the three artists have taken this idea as a starting point for interpreting and incorporating broccoli into their artworks. Individually, they each maintain a deep curiosity in the circularity of ideas and are passionate about all art, whether it be old or new, high or low. Consequently, the opportunity for broccoli to encapsulate these concerns while still allowing space for artworks that are stimulated by humour and absurdity appealed to the artists."
- 44 Pages
- approx 23cm x 31cm
- edition of 100
Published by Diane Incorporated, 2020